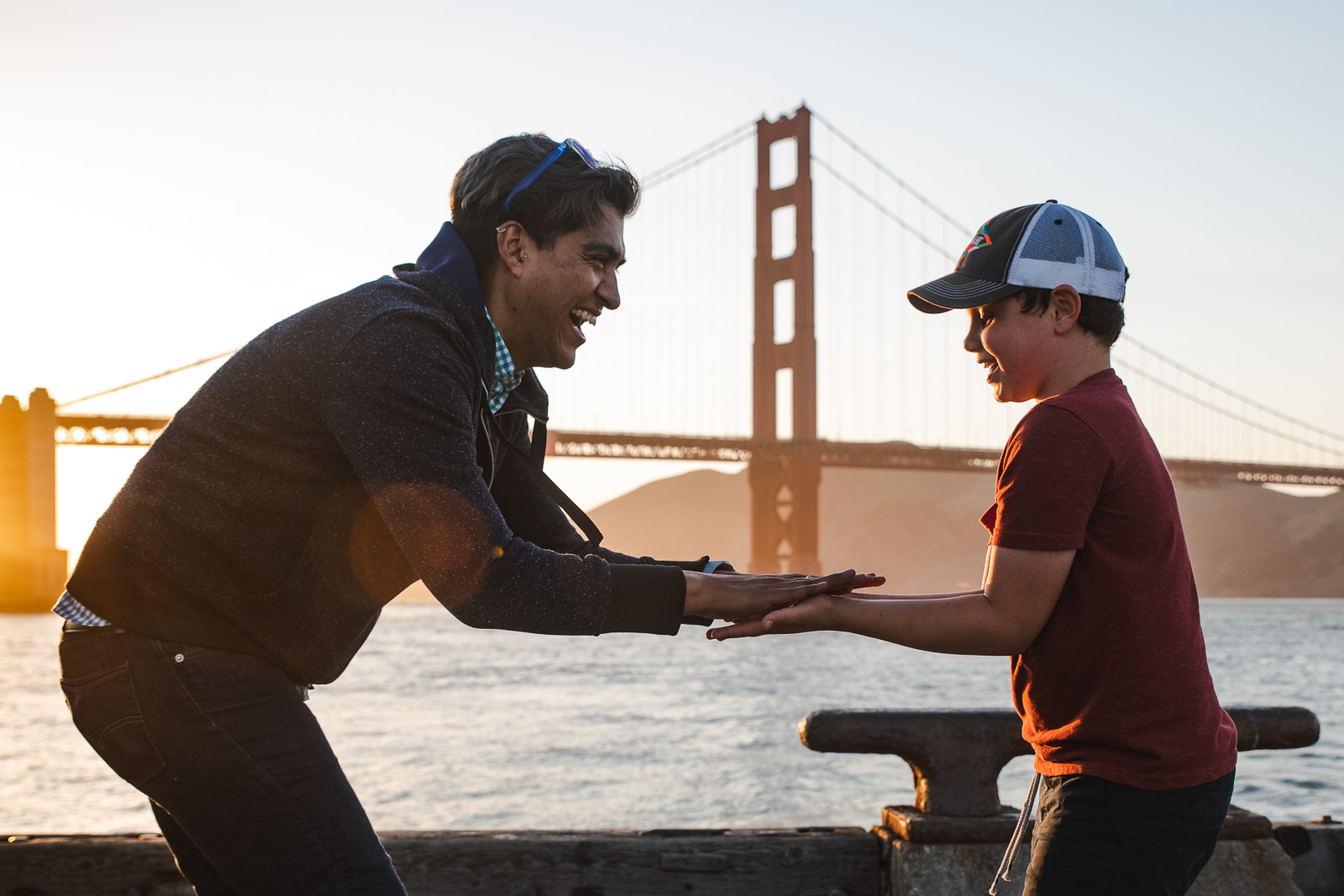 So you're coming to San Francisco on vacation. Great! Let's talk about your vacation photos. We'll start by asking you some questions:
1.    How many times have you taken photos on vacation only to review them later to see that:
A) you, the photographer, were only in 2 of the 200 photos you took (and one is a selfie because damn, your family needs to remember that you were on this trip as well).
B) the one group photo you have together your eyes are closed and your daughter is making that face (I know you know that face). Raise your hand. (your hand should be raised).
2.   How many times have you taken pictures with your cell phone, posted a few on social media, and those photos never saw the light of day again. Raise your hand. (Actually, it should still be raised from before, so just keep holding it up.)
3.   How many times have you tried to recount a trip years later, only to have the memories be a bit blurry (really blurry the older you get), and you can't find the photos because your Kodak account got transferred to Shutterfly and now your username and password doesn't work and Ugh, why didn't I ever print those pictures?! (Hand still raised. You can put it down now).
Here's the reality, and why you need to outsource this part of your trip to me.
The majority of people only get a few weeks of vacation a year. You spend a ton of money creating the best possible experience for your family, and the only tangible thing you have after it's all over are your photos, and that really tacky shirt you purchased at Fisherman's Wharf (aren't you glad you bought that?).
Take me along with you for the day. Hell, maybe even a couple of days. Let me ensure that you, the photographer, will be in more than one family photo and that the most important moments are captured and actually printed after the fact, and not lost in the abyss that is the internet (or your hard drive) forever.
I'll create an album for you from our day(s) together and will have it delivered straight to your home approximately 3 weeks after the end of our session date. Those digital images that you want to share with family and friends? Yep, you'll get those too. Plus, as a bonus (if you want) I'll guide you to some locals only spots around the city that probably won't pop up on your radar (If you're really aching to visit Fisherman's Wharf, we can make that happen as well).
Want to read more about our time together, or see a video from a San Francisco Vacation session? Click here.
Ready to get this booked? I like your style. Let's chat!